Put in your earbuds, put on your favorite music and get to work at your convenience!
Together we make the Netherlands healthier!
You are doing a study but want to earn extra money at times that are convenient for you, on weekends or during the week, depending on your study schedule.
Bloodtesting.nl is a forerunner in the field of internet marketing in the health market with its webshop.
You are accurate and you know your way around and are willing to perform all duties
We do not demand that you already know everything, you start in the delivery department with proper guidance and explanation. You will pack the laboratory tests to size per customer and process this in the computer system. You also send the referral letters to the customers for the blood collection in their area.
In the customer service department, you will answer first-line questions by mail.
We will support you with training and coaching. You will be part of an informal and friendly team.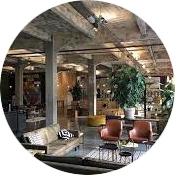 Location:
The office is located in C' Park Bata in Best, an inspiring location, fully equipped for the new way of working.
Working from home is not possible with this position.
Your Profile
- Structured, efficient and accurate with a knack for self-prioritization.
- Excellent communication skills, both written and oral
- You are handy with the computer and systems
- You have a good command of the English language (not all of our customers speak Dutch)
- A results-oriented problem solver
- You can work independently and have a sense of responsibility.
We offer you
- A starting position with growth opportunities
- An informal working atmosphere in a fun team.
- Space for your own initiatives and ideas.
- The chance to make an impact in a fast-growing company.
The details
- You will report to the office manager, who is also responsible for the delivery department.
- It concerns on-call contract you can indicate how many hours per week you are available. We prefer to have you as often as possible, but you decide , your studies should never suffer.
- Location: You will work in the inspiring environment of Bata C-park in Best.
Who is Blood Values Test?
Our mission is: "To give people insight into their health so they can improve their vitality."
Bloodvalue Test is originally a family business and has put blood testing for individuals on the map. Bloodtesting supplies products for diagnostics and laboratory testing through the Bloodtesting.nl webshop. Bloodtesting aims to make the Netherlands healthier, by giving people insight into their health so they can take matters into their own hands. With a community of health coaches we make the Netherlands healthier together!